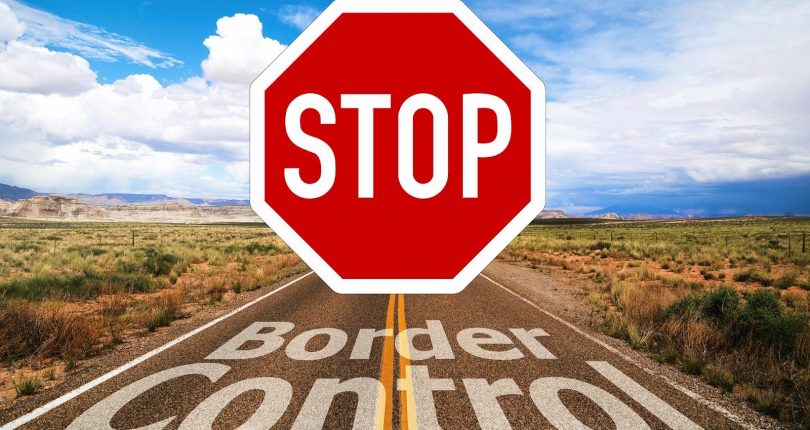 Although South Africa recently announced the borders to be opened, especially Beitbridge, Zimbabwe kept borders shut following the government's regulations for lockdown still in place.
Traders' cross border showed excitement upon learning about the reopening of South African borders, and the Beitbridge post, for travelers and tourists.
South Africa allowed Beitbridge Post to be opened, including the 18 inland entrance ports, earlier operational only partially, to be completely operational. Other than that, the 35 closed border posts are to stay closed.
South Africa and Zimbabwe shut down borders to the general public in March of this year on the start of their first lockdown that lasted 21 days and was put in place to control coronavirus spread. When the Beitbridge post was closed, it affected the public that usually relies on traveling via borders. Beitbridge is also the busiest entrance port mutually shared by South Africa and Zimbabwe.
However, the government recently lifted a ban on international and domestic flights, which is also all set to resume local and foreign air travel, initially banned on March 30 to control the virus's spread. Strict measures are to be put in place as soon as the flights reopen.
Kazembe Kazembe, a minister for home affairs and cultural heritage, said in a phone call interview that they would allow only diplomats, commercial traffic, and returning customers to enter through the borders.
He also said that they followed the public health prevention, containment, and treatment statutory instrument 77 of the year 2020 to prevent covid in Zimbabwe.
He also announced that the Beitbridge post and other borders remain closed and that borders will only welcome diplomats, commercial cargo, and returning tourists. He also said that the current SI regulations are still very much active and yet to be discussed.
Nine thousand three hundred thirty-one residents of Zimbabwe have returned to the country traveling through the road using Beitbridge Border Post and were later sent to isolation buildings and quarantine centers all over the country. Before lockdown started, around 50000 people would use the port to enter Zimbabwe, South Africa.
Mr. Beyers Theron is the SARS head of operations and custom compliance and port of entry. He said that a traveler must test negative for corona within 72 hours from departure time.
In case a traveler refuses to get tested or show a result, they will have to stay in a compulsory quarantine for ten days bearing all expenses on their own. All other travelers will have to be screened by the officials in Port Health when they arrive and depart. Also, they will have to fill in a travel health questionnaire before arriving at the entrance port.
Mr. Theron also said that if showing any symptoms, travelers will still stay in quarantine until they take a retest at their own expense. Travelers will also have to follow other formal processes at the border besides health and safety protocols.
Mr. Theron also advised the travelers to wear masks when they are in the area of entry control within the port. He advised the port officials to ensure travels stand at a distance according to queue protocols.
The same applies to truck drivers who have to ensure they test negative upon arrival and departure from South Africa. Also, these test results are to be considered valid only for 15 days following the first move.