Red-Tapism Practices of Bureaucracy are troubling Real Estate.
by admin
February 12, 2022
0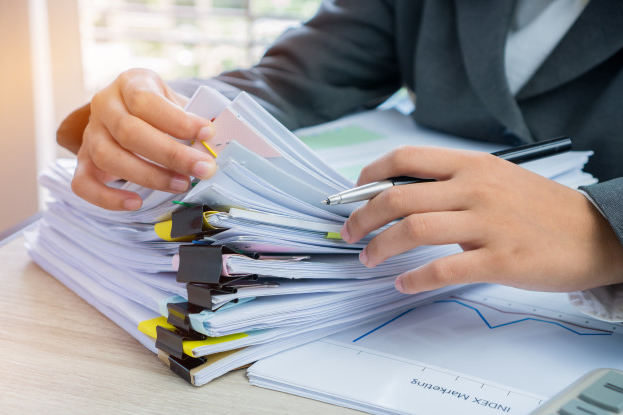 The unnecessary practices of documentation (Red Tapism) are not a useful tool for any business. In many African countries, Bureaucracy has become a big hurdle in passing a simple transaction of buying and selling a property. An excessive number of documents are needed to pass any transaction; it usually takes around a month to complete a transaction, not an appreciable way of doing work. Red-Tapism Practices are as catastrophic As Nepotism and Favoritism for any system.
Several different bureaucrats are there to look into a single file to get it passed for transfer of a Property, which makes transferring the property very slow and passive. The situation is not getting healed but worsening with every passing day. The primary and supporting documents have been added to the documents to make the process more complicated.
Greece is on 156th Number among 190 countries on ease of doing business, a report published by the World Bank says, which is quite painful and shameful to be known as being the National of Greece. Almost 11 different documents are demanded to be furnished with Bureaucracy for transferring a single property from a seller to the buyer. In 2019, Greece's ranking on the ease of doing business was a bit better than on 153rd in the list due to Red Tapism practices.
In the EU, the title of worst performance has been given to Greece for this much-complicated process for a property transaction; it takes a month ( working 26 days) to complete a transaction. On the other hand, many other member countries are doing good in this regard, in Portugal, It takes one procedure and ten days for a transaction, Netherlands takes 2.5 working days to complete the process, Norway needs three days for the whole process, while some Non-member fellow countries like Qatar and Georgia need for a single day to do all this.
The Organization for Economic Cooperation and Development ranks Greece at the 34th and last position; on average, it takes 23.6 days and 4.7 different documents to complete property transfer transactions in OECD member countries.
It doesn't end up here; instead, more of the documents have been added again like, Certificate for tax payment in real, the Certificate for clarification according to the living standards of Urban areas, and property Tax Certificate, etc.… all these are adding fuel to the fire, making the situation more complex for the investors. People are fed up with these unnecessary Red Tapism practices prevailing in the country. This much intervention of Bureaucracy in the real estate sector is not less than an explosive Bomb. The Government is expected to take some measures starting from this March to make things a bit relaxed and easier for the parties involved in the Property transaction.