Find the best Electrician in Zimbabwe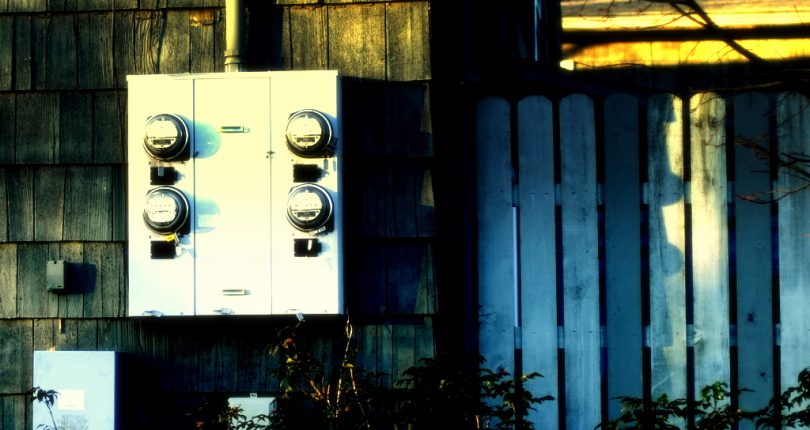 Everybody knows how to replace a bulb or even change a fuse, but when it is getting more complicated, we sometimes need the expertise of a professional. No matter where, a dysfunctional fridge or a total shut down for no reason can be very problematic, and find the good electrician to fix that is not an easy thing. So either we try to fix the problem by ourselves (and postpone it) or we can call a professional able to solve and fix it for the long run.
We, as the first real estate marketplace in Zimbabwe, are aware of these situations and how annoying they can be. To help you to maintain your property and to face the day to day home difficulties, we have listed 70 companies which will help you to cope everything.
Electrician Professionals in Zimbabwe
A & o electrical (pvt) ltd
410 -418 4 Pockets Bldg, 50 Jason Moyo Ave, Harare, Zimbabwe
263 478 0781
A & s electrical
Cnr. Willow & Soutter Rd New Ardbennie, Harare, Zimbabwe
263 466 2366
A b b (pvt) ltd
2 Arundel Office Pk, Norfolk Rd, Mount Pleasant, Harare, Zimbabwe
263 436 9070
www.abb.com
Acetech investments (pvt) ltd
Fidelity Life Twr, Raleigh St, Harare, Zimbabwe
[email protected]
263 477 7021
www.acetechholdings.com
Adutech electrical
21 Birmingham Rd, Southerton, Harare, Zimbabwe
263 475 7183
Alfs auto electrical & accessories
13-247, Williams Way, Msasa, Harare, Zimbabwe
263 448 7933
Altech electrical (pvt) ltd
Browning Dve, Strathaven, Harare, Zimbabwe
263 433 3390
Amlees electrical (pvt) ltd
Roslin Hse, Nelson Mandela Ave, Harare, Zimbabwe
263 475 8146
Appliance care & electrical (pvt) ltd
41 Coull Dve, Mount Pleasant, Harare, Zimbabwe
263 430 1919
Aspec electrical
8 Mull Rd, Harare, Zimbabwe
263 474 1060
Atkinson electrical (pvt) ltd
Percy Fynn Rd, Zimbabwe, Zimbabwe
[email protected]
263 474 1259
Auxorburg electricald (pvt) ltd
667 Seke Rd, Hatfield, Harare, Zimbabwe
263 457 6699
Balfar electrical
Shop 47 Dias & Isafil Cmplx, 667 Seke Rd, Hatfield, Harare, Zimbabwe
263 457 6618
Bambi electrical agencies
Shop 3 Throgmorton Hse, Julius Nyerere Way, Harare, Zimbabwe
263 478 1858
Barry e ybh electrical (pvt) ltd
34 Frank Johnson Ave, Eastlea, Harare, Zimbabwe
263 472 1343
Bearing and electrical
Leopold Takawira St, Harare, Zimbabwe
263 475 8331
Bee broad electrical services (pvt) ltd
1 St Andrews Hse, 40 Samora Machel Ave, Harare, Zimbabwe
263 470 6563
Bees electrical (pvt) ltd
Plot 30, Westwood Rd, Kambuzuma, Harare, Zimbabwe
263 422 3022
Bees electrical (pvt) ltd
Plot 30, Westwood Rd, Kambuzuma, Harare, Zimbabwe
263 422 3022
Belvedere electrical & accounting
Room 211/2 Central Africa Hse, 17 1st St, Harare, Zimbabwe
263 470 6482
Benco electric (pvt) ltd
72 George Silundika Ave, Harare, Zimbabwe
263 472 7629
Bill burl electrical
17 Dundee Rd, Eastlea, Harare, Zimbabwe
263 473 5569
Bill's aircon & electrical services
Stand 1955 James Esomonu Rd New Marlborough, Harare, Zimbabwe
[email protected]
263 429 1521
www.billsaircon.co.zw
Bims electrical & mechanical engineers (pvt) ltd
34 Seke Rd, Hatfield, Harare, Zimbabwe
263 457 6119
Bon-accord auto electrical repairs (pvt) ltd
11 Conald Rd, Graniteside, Harare, Zimbabwe
263 475 4952
Boris electrical
51 a Cameron St, Harare, Zimbabwe
263 477 1010
Brilliant auto electrical (pvt) ltd
35 Melbourne Rd, Southerton, Harare, Zimbabwe
263 466 9536
Bunny lewis electrical
7027 a Plymouth Rd, Southerton, Harare, Zimbabwe
263 466 5933
C & s electric (pvt) ltd
33 Suffolk Rd, Harare, Zimbabwe
263 433 3866
Capricorn electrical (pvt) ltd
5 Isobels Ln, Avondale, Harare, Zimbabwe
263 472 9465
Ch electrical
8 Petersham Rd, Harare, Zimbabwe
263 430 9493
Chakoma light generation electrics (pvt) ltd
2 Dublin Hse, Mbuya Nehanda St, Harare, Zimbabwe
263 475 1121
Charter electrik
97 Charter Rd, Harare, Zimbabwe
263 477 5348
Chester j a & co (pvt) ltd
Harare, Zimbabwe
263 486 0985
Chihuri electrical (pvt) ltd
111 b Nelson Mandela Ave, Harare, Zimbabwe
263 473 9826
Chilex electrical & photo studio
Shop 4, Shaftsbury Ave, Queensdale, Harare, Zimbabwe
263 457 3157
Chrislight electrical (pvt) ltd
2 Cannon Bldg, 88 Kaguvi St, Harare, Zimbabwe
263 474 9994
Codetech electrical
3 Fernleigh Rd, Pomona,  Harare, Zimbabwe
263 488 2251
Compowtel electrical
6516 118th St, Harare, Zimbabwe
263 421 2441
Constructional & electrical services (pvt) ltd
Arcturus Rd, Manresa, Harare, Zimbabwe
[email protected]
263 449 1139
Cowie electrical (pvt) ltd
156 Dunsford Rd, Harare, Zimbabwe
263 457 3585
D & t electrical (pvt) ltd
Harare, Zimbabwe
[email protected]
263 430 1605
D m electrical (pvt) ltd
12 Granta Rd, Vainona, Harare, Zimbabwe
263 487 0658
Day by day electrical & hardware distributors
86 Chinhoyi St, Harare, Zimbabwe
263 433 6577
Delta electrical (pvt) ltd
1 Edison Cres, Graniteside, Harare, Zimbabwe
263 477 0494
Dino electrical t/a n.k. electrical contractors
New Davies Way,Prospect,Harare,Zimbabwe
263 461 4108
Direct line electrical services & sales (pvt) ltd t/a muboon
Suit44 St Andrews Hse,40 Samora Machel Ave,Harare,Zimbabwe
263 479 4970
Electric centre (pvt) ltd
Braude Bldg,47 Speke Ave,Harare,Zimbabwe
263 475 1345
Electric enterprises
Shop 6 Avonlea Shop Ctr,Lomagundi Rd,Harare
263 433 5253
Electrical & electronics care centre
8 Aress Hse,George Silundika Ave,Harare
263 475 8741
Electrical & general maintenance (pvt) ltd
Cnr. Kwame Nkrumah & 7th St,Harare,Zimbabwe
263 479 5351
Electrical & maintenance services
32 Cork Rd,Belgravia,Harare,Zimbabwe
263 425 0011
Electrical & pulley components suppliers
4 Kaguvi St,Harare,Zimbabwe
263 475 4850
Electrical & refrigeration door to door service (pvt) ltd
88 Kaguvi St, Harare, Zimbabwe
263 478 0541
Electrical 2000
53 a Charter Rd, Harare, Zimbabwe
263 475 6130
Electrical cable lugs & accessories
5 Williams Way, Msasa, Harare, Zimbabwe
263 448 6938
Electrical contracting & electrical installations repairs
4 Ben Bldg, 196 Seke Rd, Graniteside, Harare, Zimbabwe
263 475 1499
Electrical services
9 Farnham Cl, Harare, Zimbabwe
263 430 5585
Electrical toplines
35 Charter Rd, Harare, Zimbabwe
263 475 6581
Electrical tronics sales & repairs (pvt) ltd
Suit11 2 Barts Hse, Jason Moyo Ave, Harare, Zimbabwe
263 477 1681
Electricpower electrical (pvt) ltd
108 Central Ave, Harare, Zimbabwe
263 470 0663
Electro mechanica suppliers
20 Harrow Rd,Msasa,Harare
[email protected]
263 448 1120
www.emzim.co.zw
Electrolight
21 Adven Bldg,Inez Tce,Harare
263 478 1511
Electromech plumbers
10 Goodwin Rd,Willowvale,Harare,Zimbabwe
263 461 1996
Electronic king
13 Vincent Ave,Belvedere,Harare,Zimbabwe
263 477 8126
Electronic shasha
263 478 1387
Electronic shop
Shop 4 Three Anchor Hse,Jason Moyo Ave,Harare,Zimbabwe
2 634 749 100
Electrowinders (pvt) ltd
7 Bessemer Rd,Graniteside,Harare,Zimbabwe
263 475 0233
Elkon electrical & boreholes
752 Lorraine Dve,Bluff Hill,Harare,Zimbabwe
263 433 1386
Elmag electrical (pvt) ltd
47 Spruit Rd,Hatfield,Harare,Zimbabwe
263 457 2048