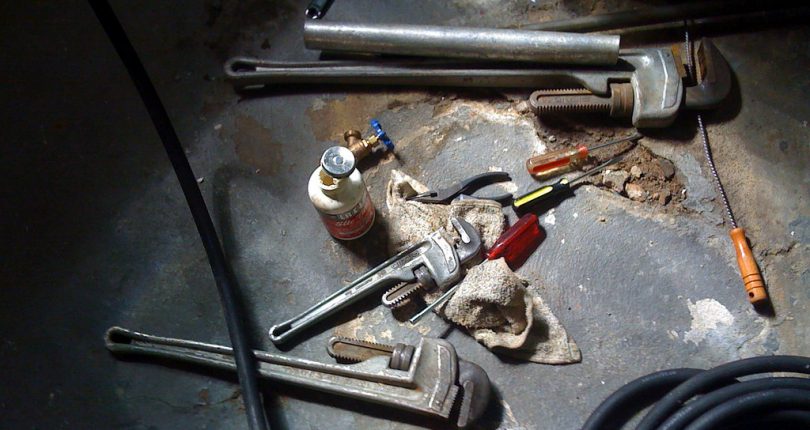 Plumbing is one of the numerous worries a homeowner will face, anywhere in the world and in Zimbabwe also.
Toilets, kitchen, bathroom or washing machine are all potential sources of leaks, clogged pipes or broken taps. They look as the first sight not annoying but they can quickly become a serious problem if not taken into account. And without the appropriate tools and knowledge, the most simple plumbing situation can ruin your day.
We, as the first marketplace for real estate in the country, are here to help owners to maintain their properties. To do this, we made a list where we have manually sourced on some of the best plumbers in the different cities and provinces of Zimbabwe. We hope you will not need, but in case you know who to call.
Plumbing Professionals
Ageless engineering (pvt) ltd
3 Wimbledon Dve,Eastlea,Harare,Zimbabwe
[email protected]
263 479 8397
www.agelessengineering.co.zw
Alice plumbers & contractors
Tiger Cl,Borrowdale,Harare,Zimbabwe
263 485 0396
Almac plumbers (pvt) ltd
8 Lilian Rd,Waterfalls,Harare,Zimbabwe
263 461 4062
Avondale plumbers (1995)
Harare,Zimbabwe
263 430 4590
B w i plumbing & jobbing services
Su17-5,Kwame Nkrumah Ave,Harare,Zimbabwe
263 477 4041
Bas hardware & plumbing
263 479 1319
Bertap plumbers (pvt) ltd
4 Waterend Cl,Glen Lorne,Harare,Zimbabwe
263 449 4740
Central plumbers charing cross
Charing Cross,Workington,Harare,Zimbabwe
263 462 0029
Conservative plumbing & construction (pvt) ltd
1789 14th Rd,Warren Park,Harare,Zimbabwe
263 422 6384
Country plumbers (pvt) ltd
Braude Bldg,47 Speke Ave,Harare,Zimbabwe
263 475 2644
Day & night plumbers
Sinyoro St,Dzivarasekwa,Harare,Zimbabwe
263 421 6419
Effluent removal services (pty) ltd
Unit 2, 29 Clavering Road,Harare,Zimbabwe
[email protected]
263 486 6109
Golden plumbers (pvt) ltd
Harare,Zimbabwe
263 466 5223
Hancock & ward plumbers (pvt) ltd
Arcturus Rd,Harare,Zimbabwe
263 449 1070
HARARE PLUMBERS
78 d Lorraine Dve,Bluff Hill,Harare,Zimbabwe
263 430 5484
Highlands plumbers (pvt) ltd
Zimbank Dve,Harare,Zimbabwe
263 477 6790
Hollywood plumbing (pvt) ltd
55 Caledon Ave,Harare,Zimbabwe
263 457 6304
J a d plumbers (pvt) ltd
5 Spruit Rd,Hatfield,Harare,Zimbabwe
263 457 0503
Kapapiro plumbers
8th Ave,Glen View 1,Harare,Zimbabwe
263 469 0017
Lawrance brothers
12 Kipling Rd,Greendale,Harare,Zimbabwe
263 449 0397
Les plumbers (pvt) ltd
199 Mutare Rd,Greendale,Harare,Zimbabwe
[email protected]
263 449 2004
Lewisridge plumbers (pvt) ltd
2 a Leopold Takawira St,Harare,Zimbabwe
263 475 0293
Livework plumbing services (pvt) ltd
Room 111 1 Dublin Hse,Albion St,Harare,Zimbabwe
263 475 7790
M seetaram plumbers (pvt) ltd
55 Belvedere Rd,Belvedere,Harare,Zimbabwe
263 475 9930
Mabelreign plumbing services (pvt) ltd
20 Easton Rd,Mabelreign,Harare,Zimbabwe
263 430 5181
Mardon plumbers (pvt) ltd
176 Samora Machel Ave,Harare,Zimbabwe
263 472 1671
Mcd plumbing maintenance
6 Shepperton Rd,Graniteside,Harare,Zimbabwe
263 477 1032
Mcdonald plumbers (pvt) ltd
42 Mbuya Nehanda St,Harare,Zimbabwe
263 472 9508
Msasa plumbers (pvt) ltd
111 Mutare Rd,Msasa,Harare,Zimbabwe
263 448 0397
Nott (pvt) ltd
1 Martin Dve,Msasa,Harare,Zimbabwe
263 448 6311
P d plumbers
9 Cranwell Ave,Harare,Zimbabwe
263 474 2728
PLUMBER C r
Onnon Bldg,88 Kaguvi St,Harare,Zimbabwe
263 474 9725
Plumber classic plumbers
51 Ilford Rd,Ardbennie,Harare,Zimbabwe
263 466 7033
Plumber kako plumbers
34 Dawn Hill Rd,Greendale,Harare,Zimbabwe
263 449 5955
Plumbers delight
4 Cheetham Rd,Greendale,Harare,Zimbabwe
263 449 5626
Plumbers mardon (pvt) ltd
176 Samora Machel Ave,Harare,Zimbabwe
263 472 1671
Plumbers topline
35 Charter Rd,Harare,Zimbabwe
263 475 6581
Plumbing ranch plumbers (pvt) ltd
249th St,Kuwadzana 3,Harare,Zimbabwe
263 421 0105
Plumbline plumbers
62 Greendale Ave,Greendale,Harare,Zimbabwe
263 449 6543
Plumgold plumbers & electrical (pvt) ltd
142 Greendale Ave,Greendale,Harare,Zimbabwe
263 449 7209
Pmd plumbers
304 Thaine Bldg,99 Robert Mugabe Rd,Harare,Zimbabwe
263 472 8482
Push bush plumbing services
Harare,Zimbabwe
263 466 2291
Ray w right plumbing
45 Ceres Ave,Hatfield,Harare,Zimbabwe
263 457 7291
Rays plumbers (pvt) ltd
8 Fidelity Life Twr,Raleigh St,Harare,Zimbabwe
263 477 0924
Rite tech plumbers & maintenance (pvt) ltd
Suite2 Khatri Bldg,Speke Ave,Harare,Zimbabwe
263 472 5631
Rutize j plumbers (pvt) ltd
12 Charing Cross,Harare,Zimbabwe
263 474 0004
Rutize plumbers (pvt) ltd
12 Charing Cross,Workington,Harare,Zimbabwe
263 466 0647
Sanitation services
Cnr. Kelvin Rd South & Edison Cres,Graniteside,Harare,Zimbabwe
263 477 0516
Seetaram m plumbers (pvt) ltd
16 Sunderland Ave,Belvedere,Harare,Zimbabwe
263 477 5890
Topline plumbing
35 Charter Rd,Harare,Zimbabwe
263 475 6581
Tranos plumbing & electrical services
48 Kenneth Kaunda Ave,Harare,Zimbabwe
263 472 2082
V c plumbers
29 Greendale Ave,Greendale,Harare,Zimbabwe
263 449 7074
Village plumbers
9 Chelmsford Rd,Avondale,Harare,Zimbabwe
263 430 2904
Wright plumbing (pvt) ltd
42 Ceres Ave,Hatfield,Harare
263 457 1049